Clinical Considerations Regarding COVID-19 in Radiation Oncology
On a normal day, you might be reading this from your workstation in the clinic, perhaps between
plan checks
. However, at the moment, odds are much higher that you are taking this in from home. As radiation oncology departments have responded to the COVID-19 outbreak, physicists and dosimetrists have started settling into new routines, performing their weekly chart reviews or research tasks from their "offices" at home.
With the impacts of COVID-19 potentially continuing for multiple months, the healthcare system will be stressed in varying ways, and services will be reduced to treat the most immediate health concerns. Indeed, the pandemic has forced us to look at how we treat radiation therapy patients in this new environment of reduced staffing and risk mitigation for patients and staff. Recently, a number of authorities have published recommendations for navigating radiation oncology in a changed world.
ASTRO developed a number of recommendations for radiation oncology practices that summarize patient screening, new consult and follow up scheduling, and treatment schedules. They include a long list of additional resources and a helpful FAQ section covering questions such as:
How should we treat patients who are infected with COVID-19?
Should we assess patients via telephone or telemedicine to avoid entering the clinic?
The AAPM also gathered resources and offered COVID-19 related suggestions geared toward medical physicists. Their recommendations outline steps to ensure safety of patients and staff while performing testing on equipment during routine quality assurance. In addition, AAPM has compiled a list of organizations that have relaxed requirements for equipment testing (ACR) and routine inspections (FDA, Joint Commission). A letter from professional council chair Brent Parker provides clinical recommendations regarding patient care, general operations, and work environment considerations.
In an article published in Clinical and Translational Radiation Oncology, Simcock, et al. include detailed disease-specific recommendations for oncology departments. The group crowdsourced recommendations from a Twitter #radonc club, utilizing the speed of conversation on that public platform to quickly come to consensus regarding challenges in radiation oncology during the outbreak of infectious disease.
Regarding prostate care, an accepted article in Advances in Radiation Oncology outlines the RADS framework, which encourages cancer centers to adopt Remote visits, Avoidance, Deferment, and Shortening of radiotherapy for prostate patients. The framework developed by the group applies to other treatment sites as well.

By taking heed of the recommendations set forth by these publications, some centers are changing the way patients are being treated, especially those patients with lower-risk malignancies, such as prostate, early-stage breast, or benign cranial lesions. In attempts to reduce risk to staff and patients, hypofractionation has been suggested to shorten the duration of treatment and the number of treatment fractions when it is safe to do so. For palliative care, some institutions are limiting treatment to emergent cases, delaying those cases that are less urgent. Ultimately, patient treatment decisions must be arrived at on a case-by-case basis by a multidisciplinary team, taking into consideration multiple factors that are unique to each patient and each department.
Radformation Tools to Support Clinics During COVID-19
In a previous post on remote working with ClearCheck, we highlighted features that adapt well to an environment with reduced opportunities for face-to-face interaction and communication.
With recommendations stressing hypofractionation, simultaneous integrated boosts (SIBs) have the potential to reduce the number of required treatment fractions for breast cancers. EZFluence can be used to easily create SIB plans that effectively reduce the number of fractions required to treat breasts requiring a boost.
Additionally, with heightened awareness of the risks of viral transmission, some clinics are requesting that patients wait in their vehicles until they are called. In response to this type of communication and the resulting demands on staff, namely radiation therapists, Radformation rapidly developed RadComm to facilitate automated text messaging to communicate appointment updates and changes to patients as their scheduled time approaches.
COVID-19 Resources and Information Pertaining to Radiation Oncology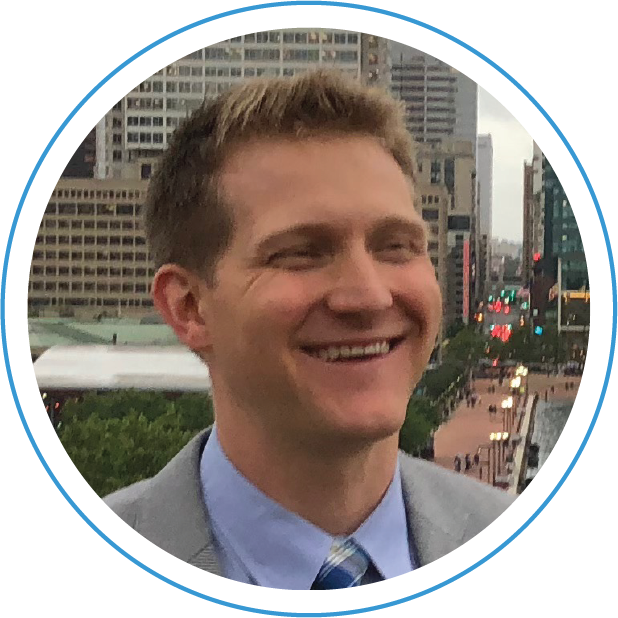 Written by Tyler Blackwell
Tyler Blackwell is a board-certified medical physicist with extensive clinical experience in radiation therapy. He is active in several AAPM committees, has served as secretary-treasurer for the Northwest Chapter of AAPM, and is an ABR orals examiner. Tyler dabbles in real estate investing and loves preparing breakfast for his two kiddos.
Keep up with Radformation
Get the latest news, announcements, and product
updates delivered straight to your inbox.